Both of our locations have certified professional groomers trained to provide breed standard cuts or custom grooming to get your pet looking his/ her best. Or simply have your pet pampered with a full bath which includes ear cleaning, nails trimmed, and emptying of anal glands. Flea treatment and medicated shampoo may be provided upon request. Kayla and Chelsea are both licensed groomers with over 15 years experience.
To have your pet groomed, please call ahead for an appointment. Due to high volume we ask that you arrive before 8:30 for baths and grooms.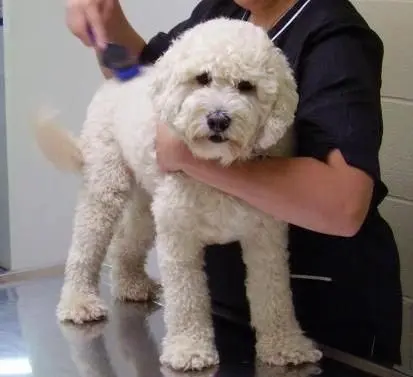 Lulu, who is a retrieving Poodle, showing off her "Field Cut"
which is popular with hunting Poodles.