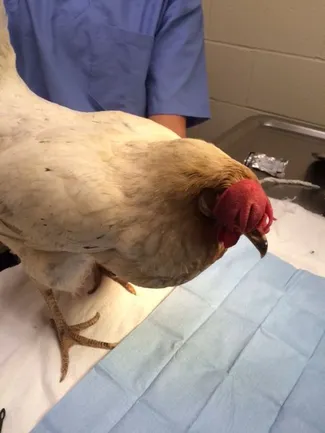 "Broodie Bess" Conway being prepped for her procedure "Winston" Grainger says WAR EAGLE!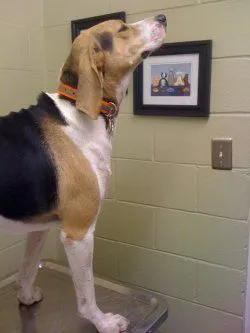 "Buddy" Willis striking his best coon dog pose.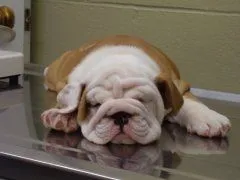 "Nick" Doran is a bulldog puppy that takes everything in stride.
"Sadie" LeBeau doing what doing what she loves, thanks to centuries of good breeding.
"Brenda Leigh", a boxer puppy, getting an exam from Dr. Tucker.
"LuLu" Tucker having a good time fetching her bumpers from dad's kayak.